With so many new friends joining the DOG BY DOG (DBD) team on Facebook in the past couple of months, I want to personally welcome you and thank you for joining us on this journey for change. My name is Christopher E. Grimes and I'm the Director of DBD. DOG BY DOG is a feature-length documentary that will be released sometime in 2014. Before we get into the heart of the holiday season, I figured this would be a good time to explain a little about the team's vision for the film and where we are headed from here.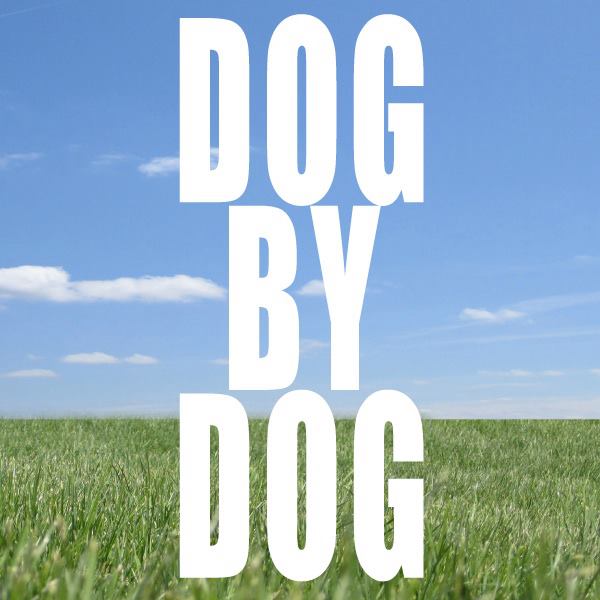 In the past couple of years, there have been some outstanding documentaries that have exposed the public to the sickening underworld of puppy mills (I highly recommend Madonna of the Mills), but instead of re-examining well covered terrain, we are going to explore the topic from a very different angle. Public polling on common-sense dog welfare regulations over the past five years clearly indicates that these previous endeavors have had an impact on the debate. Regardless of political party affiliation, polls have consistently found that 80-90% of the US public supports laws that put the humane treatment of dogs ahead of the commercial interests of large-scale dog breeders. If +80% of the population agree, then why have state and federal politicians failed to pass meaningful legislation or demand enforcement of the laws already on the books? That question is at the heart of what we are going to explore in DOG BY DOG.
It all comes down to the money. Do large-scale dog breeders really have the political muscle (i.e. money) to influence state and federal politicians? Where does the umbrella of monetary support opposing common-sense dog welfare legislation come from? Have these entities publicly disclosed their strenuous opposition to both legislation and enforcement of dog welfare laws already on the books? Why? Why do some supposedly well-known "dog-friendly" organizations always seem to oppose legislation explicitly designed to protects dogs from the unsavory practices of large-scale dog breeders?
By building on the previous efforts of so many, DOG BY DOG hopes to shine light into the underbelly of the current corrupt and irresponsible system that has allowed the most irresponsible dog breeders to thrive. Every day, many people are trying to save these animals day by day and dog by dog. With the release of DBD, we hope this feature-length documentary can play an important role in educating the general public and ending a system that currently sentences millions of nameless dogs to a lifetime in cage.
Where are we headed?
Since filming began in August 2012, the film team has logged nearly 40 nights in hotels in 11 different states. Over the course of the next three months, we have at least four more trips that will take us to another 5 states and Washington D.C. We are currently scheduled to enter post-production on March 1, 2014. Post-production is when all this great footage becomes a real feature-length film. We will be take +60 hours of footage and cut it down to less than 2 hours. During this period, the film score / voice-over will be recorded and our team will create the animation to be used in the film. While this complex process will take some time, we intend to release the film in 2014. There are literally a thousand variables that dictate how the film's release will move forward. We may release the film on the film festival circuit, we might premiere on a high-profile cable channel, or it might be a combination of both. The goal is simple: Reach the most eyeballs in the general public.
How can you help?
Thanks to the generous support of +300 individuals and organizations we have raised nearly half of the $88,000 budget to complete the film. We have received donations to our IL Registered Non-Profit from $5 to $5000, and I can personally guarantee that every dime goes directly towards the completion of the film. We also understand that not everyone has the ability to make a financial commitment, so all we would ask is that you continue to share DOG BY DOG with your friends. If you would like to officially join the DOG BY DOG Team, we have some wonderful new items as thanks for your generous donation. All donations will recognized on the the DBD website "Thank You" page and you will receive exclusive email updates on the film's progress
———————————————————————
$10 Donation (NEW) – Receive both a DBD bumper sticker and an "Adopt Don't Shop" bracelet. These bracelets were created by the DePasquale Boys to raise funds for local animal rescues and provoke discussion about the connection between puppy mill and pet stores. The boys also use the bracelets in support of a new group they started at their school: WOOF (Welfare Of Our Friends). Special thanks to the DePasquale family for all their support of DOG BY DOG.
———————————————————————
$23/$25 Donation – Receive a great looking TEAM DBD t-shirt as a great stocking stuffer or to wear around town! Pick your size and donate here!
———————————————————————
$100 Donation (NEW) – For every donation over $100 you will receive both a "Special Thanks" in the closing credits of the film itself and the official DOG BY DOG movie poster (One Sheet; 27″ x 40″). You will also receive a TEAM DBD t-shirt and bumper sticker!
———————————————————————
If you or your organization is interested in a larger donation or sponsorship opportunity, PLEASE feel free to contact us directly at info@5414productions.com. We have many different opportunities available and would be grateful to have your organization join the DBD Team.
As we appreciate every dollar that is donated, we don't want to leave anyone out. We will be drawing names from everyone that has donated from $1 to $95 dollars and 10 of these lucky folks will receive a free DBD film poster!
Thank you again for joining us on this journey for change. This film would not be happening without your financial support, encouragement, and contacts/research in the welfare movement. As a special treat, we will be providing a password to everyone that has donated that will allow them to view the 2nd Trailer of DOG BY DOG a few days before we publicly release on social media (ETA 12/15)!
Merry Christmas and Happy Holidays to your family from the whole DBD Team. 2014 is going to be an amazing year!
Sincerely,
Christopher E. Grimes
Director of DOG BY DOG
DOG BY DOG is being produced by our Illinois Registered Non-Profit, 5414 Productions, Inc. that is located in Chicago, IL. We have filed a 501c3 federal tax-exempt application with the IRS and assuming the application is approved, donations will qualify for a charitable income tax deduction under applicable law.