DOG BY DOG Cleveland Premiere
Invites you to attend the Cleveland Premiere of Dog by Dog!
October 16, 2015 br>
VIP Reception: 6:30pm br>
Screening: 7:30pm br>
Chagrin Cinemas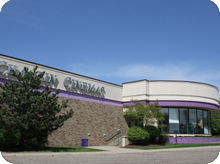 8200 East Washington St., Chagrin Falls, OH 44023
Your ticket includes not only a screening of DOG BY DOG, but also a catered VIP reception to honor individuals and groups
who have made an impact in the fight against puppy mills and animal cruelty in Ohio.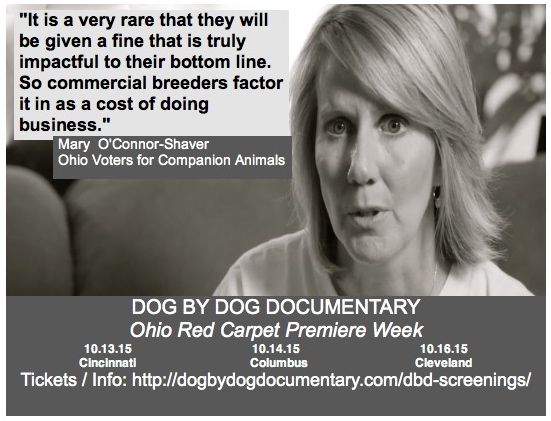 Since Mary O'Connor-Shaver from the Ohio Voters for Companion Animals played such a significant role in DOG BY DOG, we are thrilled to be partnering with OVCA and Rescue Me Ohio for these special Red Carpet Premieres in Ohio! Mary will be attending all three screenings.

A question-and-answer session with special guests will immediately follow each screening.
VIP TICKETS – $28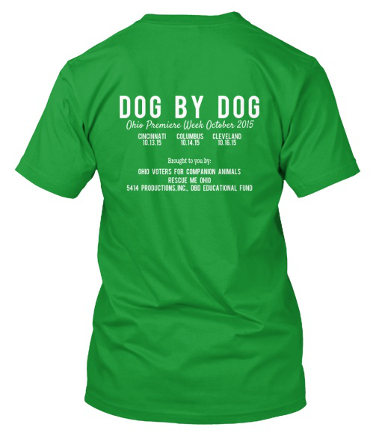 Show your support for these special screenings, by purchasing a commemorative t-shirt of the events. By purchasing this t-shirt, you are supporting OVCA and Rescue Me Ohio in their quest to bring the documentary DOG BY DOG to the masses.
All proceeds benefit animal welfare education and advocacy programs offered through OVCA, RMO and 5414 Productions, Inc. DOG BY DOG Educational Campaign.
All or part of your gift may be tax deductible as a charitable contribution. Please check with your tax advisor.
Online tickets sales will end at 12:00 PM (Noon) on the day of the screening. Tickets will not be sold at the door.
Directions
Chagrin Cinemas
8200 East Washington St., Chagrin Falls, OH 44023